Performances and Host announced for 2014 Helpmann Awards
Jul 1st, 2014 | Posted in Media Release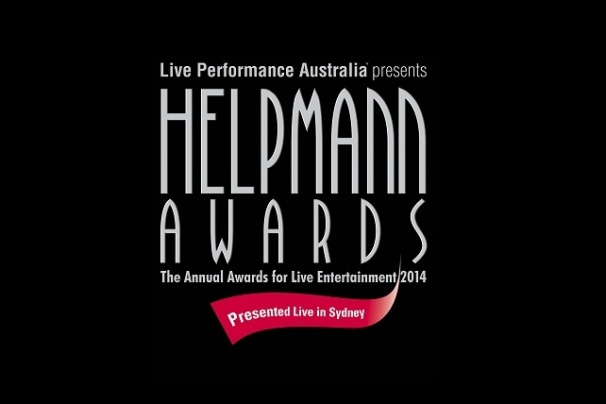 Live Performance Australia (LPA) today announced the star-studded list of performers and productions that will be featured at the upcoming 14th Annual Helpmann Awards which will be held at the Capitol Theatre in Sydney on Monday 18th August.
This year's ceremony will take place on the spectacular set of Disney's THE LION KING, previous winner of 4 Helpmann Awards including 'Best Musical', at Sydney's Capitol Theatre. Hosted by Jonathan Biggins and the Wharf Review, the ceremony will highlight some of the biggest shows and stars from Australia's live entertainment and performing arts industry.  
Opening the show will be the full version of the Circle of Life from Disney's THE LION KING featuring the stunning parade of animals -a world-first for an award ceremony. Disney's THE LION KING is a worldwide phenomenon that's been seen by more than 70 million people. Currently playing in Sydney, THE LION KING opens in Brisbane in September and then moves to Melbourne next February.
The ceremony will also include a very special performance from Cameron Mackintosh's acclaimed new production of LES MISÉRABLES which has just arrived in Melbourne.  LES MISÉRABLES is undisputedly one of the most popular musicals of all time. This new production, featuring glorious new staging and dazzlingly reimagined scenery, is currently playing at Melbourne's Her Majesty's Theatre.
Also showcased at this year's awards ceremony will be a strictly sensational and dazzling performance from STRICTLY BALLROOM THE MUSICAL which had its world premiere in Sydney this year. It is currently playing at Sydney's Lyric Theatre before sashaying its way to Melbourne next January.
A very special medley from THE KING AND I will also feature at this year's awards ceremony starring Lisa McCune and Jason Scott Lee. The King and I will open at the Joan Sutherland Theatre Sydney Opera House later this year.
Additionally, the 14th Annual Helpmann Awards will include performances from singer Mark Vincent, The Chooky Dancers from Elcho Island, The Zephyr Quartet from Adelaide and Sydney's Wharf Review.
Opera star Taryn Fiebig will be joined by Dominic Grimshaw to present this year's In Memoriam.
As previously announced, acclaimed theatre producer John Frost AM has been named as the recipient of the 2014 JC WILLIAMSON AWARD in recognition of his contribution to the Australian live entertainment and performing arts industry and will be honoured on the night.
 Jon Nicholls, Executive Producer of the 2014 Helpmann Awards said: "I am so pleased to be back in the harness producing the Helpmann Awards this year, and I am delighted that we have such a star studded line up. This is one of the biggest and brightest Helpmann Awards we have yet presented.
NSW Deputy Premier and Minister for Tourism and Major Events Andrew Stoner said: "I congratulate LPA on the stunning star-studded line up of entertainment at the 2014 Helpmann Awards which features performances from some of the outstanding musical productions secured by the NSW Government, such as Strictly Ballroom. 
 "The NSW Government is a proud supporter of the Helpmann Awards and I encourage everyone to take the opportunity to attend this prestigious Australian awards ceremony," Mr Stoner said.
 The NSW Government, through its tourism and major events agency, Destination NSW, is LPA's Strategic Partner for the 2014 Helpmann Awards.
 Nominees for the 2014 Helpmann Awards will be announced at nomination events around the country on Monday 14th July.
 The 14th Annual Helpmann Awards will be presented live in Sydney at the Capitol Theatre on Monday 18th August and broadcast on FOXTEL's Arena.
LPA MEMBER TICKETS ON SALE NOW!
Please contact the LPA Office if you have not recieved your LPA Member ticketing information.
GENERAL PUBLIC TICKETS ON SALE FRIDAY 4 JULY
www.ticketmaster.com.au
1300 723 038