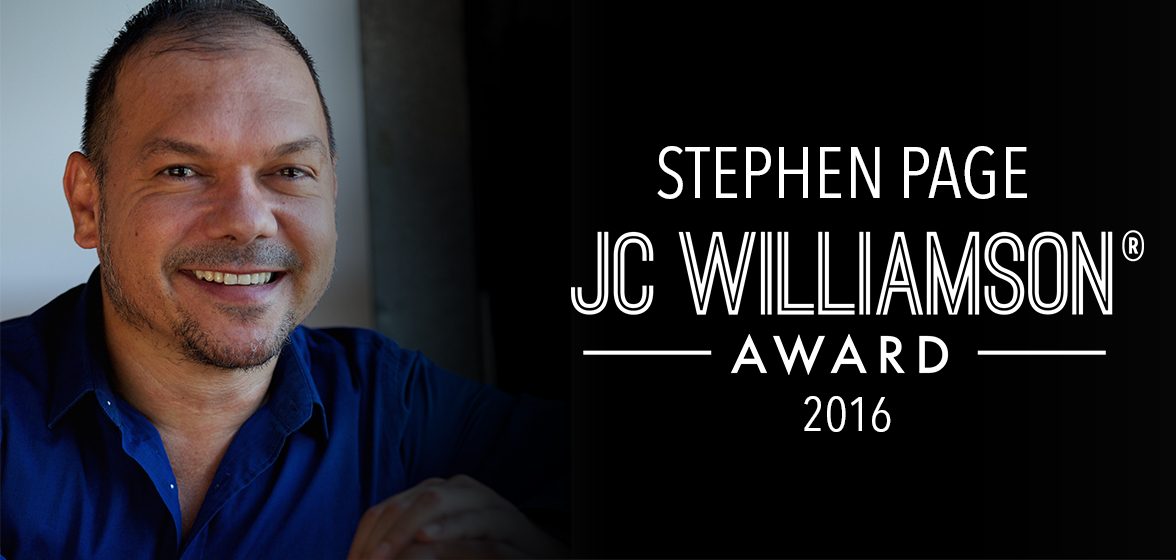 Live Performance Australia (LPA) is honoured to announce Australian choreographer/director, Stephen Page, Artistic Director of Bangarra Dance Theatre, as the recipient of the 2016 JC Williamson Award®.
The JC Williamson Award® is bestowed on an individual who has made a truly outstanding contribution to the enrichment of Australia's live performance culture and shaped the future of the industry for the better.
This year Stephen Page celebrates his 25th anniversary as the Artistic Director of Bangarra Dance Theatre. He has developed a signature body of works that have redefined contemporary dance in Australia. His creative credits span not only dance but theatre, opera and film. Offstage Stephen has mentored and created opportunities for countless Aboriginal and Torres Strait Islander artists and youth, and has been a champion of social justice for Indigenous people. He has recently premiered Nyapanyapa at the Sydney Opera House, his 23rd work for Bangarra, inspired by the paintings of Nyapanyapa Yunupingu, as part of the OUR land people stories triple bill.
LPA President Andrew Kay AM said "The JC Williamson Award is bestowed only on the greatest of the greats of our live performance industry. Stephen Page's contribution to Australian culture over the last 25 years has been nothing short of extraordinary. His body of work seamlessly crosses genres."
"He continues to reinvent Indigenous storytelling across those genres. He has directed and or choreographed dance, opera and theatre as well as major events such as the Indigenous Sections of the 2000 Sydney Olympics Opening and Closing Ceremonies."
"In this his 25th year at the helm of this great company, Bangarra Dance Theatre, there is no better time to recognise his exceptional contribution to Australia and Australian culture than through this award."
Stephen Page said: 
"I have been fortunate to have worked with so many inspiring communities, artists and creatives during my 25-year tenure as Artistic Director of Bangarra. It is a truly unique Australian company and I am so proud of everything we have achieved. The stories we share are truly distinctive and I feel privileged to play a role in the vital care taking of these stories, through the intimate weaving of culture and contemporary dance."
To read the full 2016 JC Williamson Award® announcement, click here.