Final 2019 Helpmann Award winners announced!
Jul 15th, 2019 | Posted in Media Release, News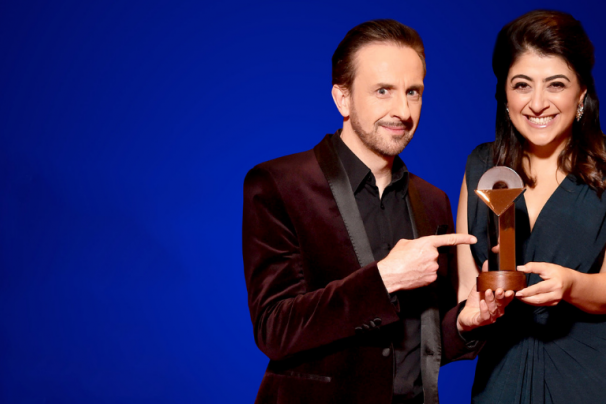 The 2019 Helpmann Awards Act II tonight was a star studded black-tie gala event hosted by the fabulous dynamic duo of comedian, writer and actor, Susie Youssef, and Artistic Director of State Theatre SA, Mitchell Butel.
Saluting artistic excellence and achievement on Australian stages over the past year, twenty three (23) prestigious Helpmann Awards were presented in the categories of comedy, cabaret, contemporary music, musicals, opera, classical music, theatre and ballet, dance and physical theatre. These Awards complement the 20 Awards announced last night at the 2019 Helpmann Awards Act I. In addition, the 2019 JC Williamson Award was presented by Paul Kelly AO to the legendary singer-songwriter Kev Carmody, for his outstanding contribution to the live performance industry.
This year's special guest presenters included industry luminaries Greta Bradman, Rhonda Burchmore OAM, Uncle Jack Charles, Joel Creasey, Lucy Durack, James Egglestone, Nancye Hayes AM, Stephanie Lake, Chong Lim, Paul Kelly AO, Rachael Maza, David McAllister AM, Kate Miller-Heidke, Jacob Nash, Keir Nuttall, Beau Dean Riley Smith and Vanessa Scammell.
The Helpmann Awards were established in 2001 by Live Performance Australia (LPA). Richard Evans, President of LPA, said "We are proud to present the 19h Annual Helpmann Awards in Melbourne this yearfor the very first time. The breadth and diversity of Winners, Nominees and performances at tonight's and yesterday's events shines a spotlight on Australia's world-class creative and artistic talent. Congratulationsto all 2019 Helpmann Award Nominees and Winners!"
In a world first, the cast of HARRY POTTER AND THE CURSED CHILD performed an exclusive montage at theplay's Australian home, Melbourne's Princess Theatre, which was beamed live to the thrilled 2019Helpmann Awards audience at Arts Centre Melbourne's State Theatre.
As well as the special live cross to Melbourne's Princess Theatre, acclaimed performances at the State Theatre included Victorian Opera with their new work Lorelei, featuring divas Ali McGregor, Dimity Shepherd and Danielle Calder; The Australian Ballet with an exquisite new piece from Aurum by choreographer Alice Topp; the breathtaking Bangarra dancers Beau Dean Riley Smith, Rikki Mason, Tyrel Dulvarie, Ryan Pearson, Baden Hitchcock and Bradley Smith in an excerpt from the Helpmann Award winning production Bennelong; a special tribute to Kev Carmody from electronic soul pop duo Electric Fields; musical theatre darling Silvie Paladino; and bringing the show home was the sensational Brent Hill and the extraordinary kids from the hit musical School of Rock. Once again, the Helpmann Awards Orchestra was led by exceptional musical director Vanessa Scammell.
The Helpmann Awards Act II was preceded by the Red Carpet Walk with its fun and fabulous frocks, hosted by colourful comedienne Cal Wilson. The celebrations continued late into the night with the After Party at the Sofitel Melbourne on Collins.