Australia's top live entertainment names join star studded Helpmann Awards line up
Jul 13th, 2015 | Posted in Media Release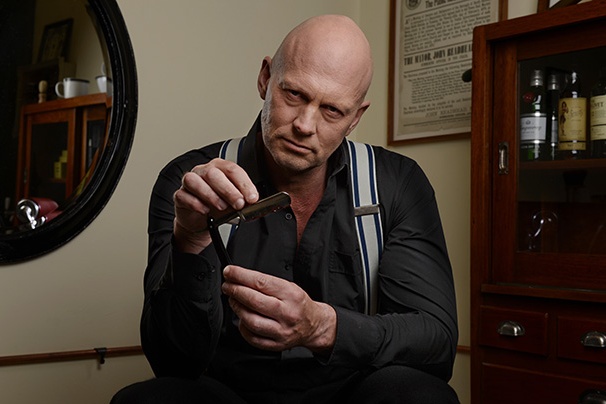 Some of Australia's top live entertainment names will join Helpmann Awards host, Todd McKenney on stage to present and perform at the star-studded 2015 Helpmann Awards Ceremony.
The 2015 Helpmann Awards, Australia's premier celebration of the live performance industry, will be held at Sydney's Capitol Theatre on Monday 27 July on the set of Cameron Mackintosh's Les Misérables and broadcast live on Foxtel Arts.
Gracing the stage to present on the night will be one of Australia's most celebrated and acclaimed actors, Cate Blanchett, leading ladies in both screen and theatre, Marta Dusseldorp and Danielle Cormack, and singer, stage performer, and television presenter, David Campbell.
Multi-talented Denise Scott and Amanda Bishop will join the stars of the new Foxtel series Screen, Margaret Pomeranz and Graeme Blundell, Australian television and music icon, Marcia Hines, and Australia's number one ventriloquist, Darren Carr to present on the night.
A number of 2015 Helpmann Awards nominees are confirmed to present, including principal dancer Madeleine Eastoe, Dean Bryant, Andrew Hallsworth, Trevor Ashley and Stuart Maunder AM adding anticipation to who will win on the night.
Opera royalty Lindy Hume and Emma Matthews, cabaret trail blazers iOTA and Mitchell Butel, and musical theatre stars, Lara Mulcahy, Christie Whelan Browne, James Millar, and Blazey Best will also present on the night.
Other presenters at the 2015 Helpmann Awards include:
Troy Grant, NSW Deputy Premier
Michael Coppel, CEO, Live Nation Australasia
Leo Schofield AM, Artistic Director, Brisbane Baroque
Vanessa Scammell, Conductor and Musical Director
Jessica Gethin, 2015 Brian Stacey Award Recipient
Andrew Kay, President, Live Performance Australia
Lead singer of Australian band Midnight Oil, Peter Garrett AM will present the 2015 JC Williamson Award® to previously announced recipient, Paul Kelly on the night.
Clare Bowditch and the Paul Kelly Band will also pay homage to Paul Kelly, performing his single from the 1995 acclaimed album of the same name, "Deeper Water".
Victorian Opera's Sweeney Todd, the Tony Award-winning musical inspired by Tim Burton's hit Hollywood film, will join the line-up for the 2015 Helpmann Awards taking the audience on a dark and twisted musical experience.
Todd McKenney will also don the heels and perform the powerful anthem "I Am What I Am" from the Tony Award winning original Broadway production of La Cage aux Folles on the night.
Previously announced performances include:
Live Performance Australia (LPA) Chief Executive, Evelyn Richardson said the 2015 Helpmann Awards will feature some of Australia's leading and most diverse talent within the live performance industry.
"Australia is the home of some of the world's most exciting performance and creative talent, and it is an honour to showcase some of these at the 2015 Helpmann Awards," said Ms Richardson.
The 2015 Helpmann Awards will be broadcast live on Foxtel Arts and simulcast free on www.foxtelarts.com.au.
Tickets to the 15th annual Helpmann Awards are available now directly from Ticketmaster.
The Helpmann Awards are proudly supported by the New South Wales Government, through its tourism and major events agency, Destination NSW.