15th annual Helpmann Awards set to shine in Sydney: Ceremony details announced
Mar 12th, 2015 | Posted in Media Release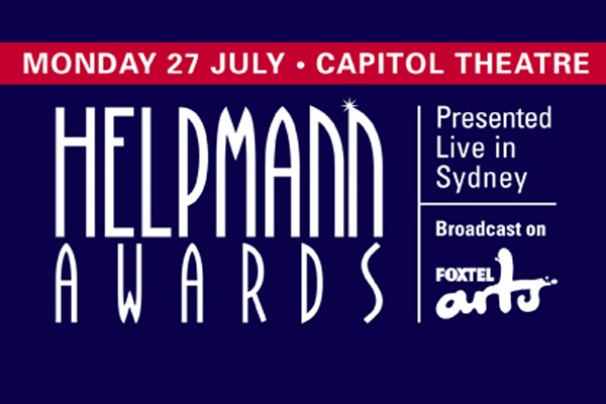 Live Performance Australia (LPA) today announced the details of the 15th annual Helpmann Awards, which will see the stars of the live performance industry come together with fans for a remarkable night on Monday 27 July at the Capitol Theatre in Sydney.
The Helpmann Awards are the premier celebration of Australia's vibrant live performance industry and recognise distinguished achievement and excellence in Australia's live performance sectors, including musical theatre, contemporary music, comedy, opera, classical music, theatre, dance and physical theatre, children's presentations, regional touring, and cabaret.
LPA Chief Executive, Evelyn Richardson said the Helpmann Awards celebrate the many hands and hearts that make the live performance industry such a dynamic and flourishing sector.
"The live performance industry is unique in bringing together so many talented people across a wide range of performance genres," said Richardson.
"With the live performance industry annually attracting over 18 million people to shows nationwide and contributing $1.5 billion of revenue to the local economy, it is only fitting that we celebrate the achievements of those that contribute to this success."
Destination NSW Chief Executive Officer, Sandra Chipchase said, "Sydney is the creative and cultural capital of Australia, and is the natural home of events like the Helpmann Awards, so I am pleased that NSW will host the Awards in 2015 and 2016."
Jon Nicholls returns to the role of Executive Producer, continuing his long and successful history with the Helpmann Awards.
The 2015 Helpmann Awards will be presented on the set of Cameron Mackintosh's acclaimed new production of Les Misérables which opens in Sydney next week. Les Misérables is undisputedly one of the most popular musicals of all time. This new production, features glorious new staging, dazzlingly reimagined scenery and thirty-three of the country's most exciting musical theatre actors.
Tickets for the 15th annual Helpmann Awards will go on sale later this month.
The full program for the 15th annual Helpmann Awards, including award category nominees, will be announced in June.
The Helpmann Awards are proudly supported by the New South Wales Government, through its tourism and major agency, Destination NSW.
JOIN THE CONVERSATION AND STAY CONNECTED WITH NEWS
Website: www.helpmannawards.com.au
Official hashtag: #Helpmanns
Facebook: www.facebook.com.au/TheHelpmannAwards
Twitter: @HelpmannAwards
Instagram: @Helpmann_Awards
MEDIA ENQUIRIES
For further information or to arrange an interview with LPA Chief Executive, Evelyn Richardson, please contact:
Vicky Iliopoulos
Helpmann Awards Publicist
P: 03 8866 8336 
M: 0410 551 3888
vicky@aka-au.com            
Dominique Lemon  
LPA Communications and Marketing Manager  
P: 03 8614 2008   
M: 0432 529 816             
dlemon@liveperformance.com.au