PRESENTERS ANNOUNCED FOR 2014 HELPMANN AWARDS
Aug 5th, 2014 | Posted in Media Release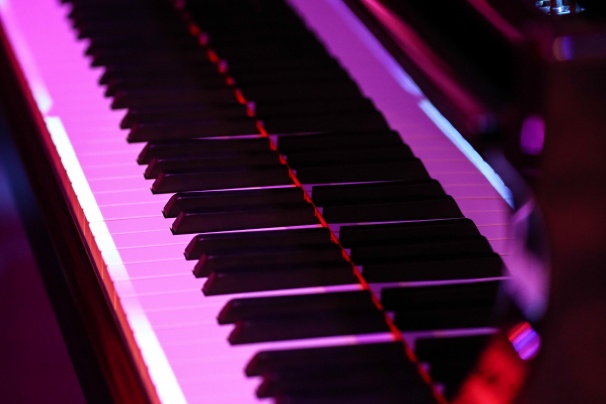 Live Performance Australia (LPA) today announced the star-studded line-up for the upcoming 14th Annual Helpmann Awards, to be held in two weeks at Sydney's Capitol Theatre on Monday 18th August. Joining host Jonathan Biggins will be some of Australia's most talented and celebrated performers and industry leaders.
Presenters include Nancye Hayes AM, Lucy Durack, Simon Gleeson, Pamela Rabe, Danielle Cormack, Simon Burke, Helen Dallimore, Teddy Tahu Rhodes, Craig McLachlan, Robert Grubb, Verity Hunt-Ballard, Linden Wilkinson, Kelley Abbey, James Reyne OAM, Deborah Conway, Lucinda Dunn OAM, Gale Edwards, John Robertson OAM, Ursula Yovich, Craig Hassall, Martin Crewes, David McAllister AM, Rafael Bonachela as well as award-winning English director John Tiffany and Hollywood star Lou Diamond Phillips. Sydney Theatre Company's The Wharf Revue will be serving up a dose of their trademark razor-sharp, irreverent and anarchic political satire with some very special guest appearances by 'Paul Keating', 'Julia Gillard' and more.
The diverse list of presenters celebrates and showcases Australia's unique and exciting live performance industry which attracts more than 16 million people to shows across the country with revenues topping $1.2 billion. These presenters and more will announce the winners of the 44 awards recognising distinguished artistic achievement and excellence across the major disciplines of Australia's live performance industry.
This year's ceremony will take place on the spectacular set of Disney's THE LION KING, previous winner of 4 Helpmann Awards including 'Best Musical'.
In addition to the star-studded list of presenters, this year's Helpmann Awards will highlight some of the biggest shows and stars from Australia's live entertainment and performing arts industry.
The show will open with a full company performance of the Circle of Life from Disney's THE LION KING featuring the stunning parade of animals. There will also be performances from Cameron Mackintosh's acclaimed new production of LES MISÉRABLES, Baz Luhrmann's STRICTLY BALLROOM THE MUSICAL and a very special medley from THE KING AND I with Lisa McCune and Teddy Tahu Rhodes.
Additionally, the 14th Annual Helpmann Awards will include performances from singer Mark Vincent, Djuki Mala (Chooky Dancers) and The Zephyr Quartet from Adelaide.
Opera star Taryn Fiebig will be joined by Dominic Grimshaw to perform the Pie Jesu from Andrew Lloyd Webber's REQUIEM for the In Memoriam segment.
NSW Deputy Premier and Minister for Tourism and Major Events Andrew Stoner said: "I congratulate LPA on the stunning star-studded line up of entertainment at the 2014 Helpmann Awards which features performances from some of the outstanding musical productions secured by the NSW Government, such as Strictly Ballroom. 
"The NSW Government is a proud supporter of the Helpmann Awards and I encourage everyone to take the opportunity to attend this prestigious Australian awards ceremony," Mr Stoner said.
As previously announced, acclaimed theatre producer John Frost AM has been named as the recipient of the 2014 JC WILLIAMSON AWARD in recognition of his contribution to the Australian live entertainment and performing arts industry and will be honoured on the night.
Also honoured at this year's ceremony will be Patricia Boggs, who was recently announced as the recipient of LPA's inaugural SUE NATTRASS AWARD. Sue Nattrass AO will present the award to the beloved theatre doyenne in honour of Pat's outstanding service to the Australian live performance industry.
Best Special Event Award for this year's Helpmann Awards will be presented to Destination NSW for Vivid Sydney 2013.
The NSW Government, through its tourism and major events agency, Destination NSW, is LPA's Strategic Partner for the 2014 Helpmann Awards.
The 14th Annual Helpmann Awards will be presented live in Sydney at the Capitol Theatre on Monday 18th August and broadcast on FOXTEL's Arena.
TICKETS ON SALE NOW
www.ticketmaster.com.au
1300 723 038