The Brian Stacey Award 2014 - Winner
Jul 17th, 2014 | Posted in Media Release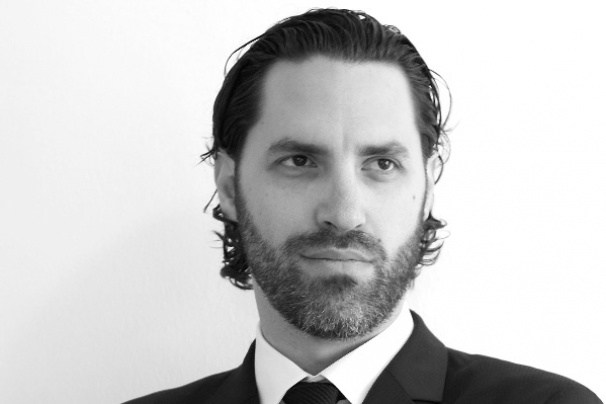 Each year the Brian Stacey Memorial Trust seeks from it's applications an emerging conductor who will not only benefit from this unique $8,000 Award but is ripe for some well deserved support, exposure and an opportunity to further transform their vision for future music making in Australia into a reality.
Russell Ger is the worthy 19th recipient of these benefits and the Brian Stacey Memorial Trust warmly congratulates him.
Russell Ger is an emerging Australian conductor currently based in New York. His broad repertoire spans orchestral, operatic, and choral music, which he has conducted across North America and his home country.
In 2013, Mr. Ger was selected as one of four Finalists from around the world for the prestigious 2nd International Chicago Symphony Orchestra Sir Georg Solti Conducting Apprenticeship. The audition took place before a panel of experts headed by the great mezzo-soprano Marilyn Horne, and Chicago Symphony music director Riccardo Muti.
Mr. Ger has toured North America with renowned violinist Itzhak Perlman, promoting a recording of Jewish art music previously completed for Sony BMG in 2012. Performances took place at the Hollywood Bowl with members of the Los Angeles Philharmonic before an audience of 10,000, and before an audience of 6,000 at the Barclays Center arena in New York. The tour also drew full-houses in Boca Raton, Boston, Long Island, Chicago, and Toronto.
As an enthusiastic advocate of new music, Mr. Ger has collaborated with many contemporary composers, directing the world-premieres of more than a dozen new works. In 2007, under the auspices of the National Music Theatre Company, he conducted an ambitious new Australian work called The Hatpin, which was subsequently included in the distinguished New York Music-Theatre Festival.
Mr. Ger is a proud alumnus of Symphony Australia. From 2004-08, he received instruction from notable international teachers while working with Australia's top orchestras. Weeklong residencies were maintained several times a year with the Adelaide, Melbourne, Queensland, and Tasmanian Symphony Orchestras.
One of the highlights of Mr. Ger's early career came in 2003 when he conducted the Finale from Beethoven's Ninth Symphony at the Sydney Opera House. On this occasion, he led a massed community chorus and an orchestra comprising Sydney Symphony and Australian Opera-Ballet Orchestra members. The next year he repeated the performance at the Sydney Convention Center for an audience exceeding 3,000.
Mr. Ger is currently the Music Director of the Park East Synagogue in New York City, where he works with the most highly esteemed living Cantor, Cantor Helfgot. Most recently, Mr. Ger was a final contender for the position of Music Director of the Lake Forest Symphony, a professional orchestra in the Greater Chicago area.

Very Special thanks to:
* The Opus 50 Charitable Trust for their generous support towards the 2014 Brian Stacey Award
* Stephen Found and the wonderful generosity of Patrons who donated to the 2014 Brian Stacey Award at a post performance bucket collection at the Sydney Lyric Theatre late 2013.
PAST RECIPIENTS:
1998 GUY NOBLE 2007 DANE LAM
1999 KYNAN JOHNS 2008 PAUL FITZSIMON
2000 MAX XINYU-LIU & VANESSA SCAMMELL
2001 MATTHEW COOREY 2009 DANIEL SMITH
2002 KELLIE DICKERSON 2010 BURAN GUNER
2003 BENJAMIN NORTHEY 2011 TREVOR JONES
2004 SIMON HEWETT & JAMES PRATT
2005 MARK SHIELL 2012 DANIEL CARTER
2006 OLLIVIER CUNEO 2013 CAROLYN WATSON