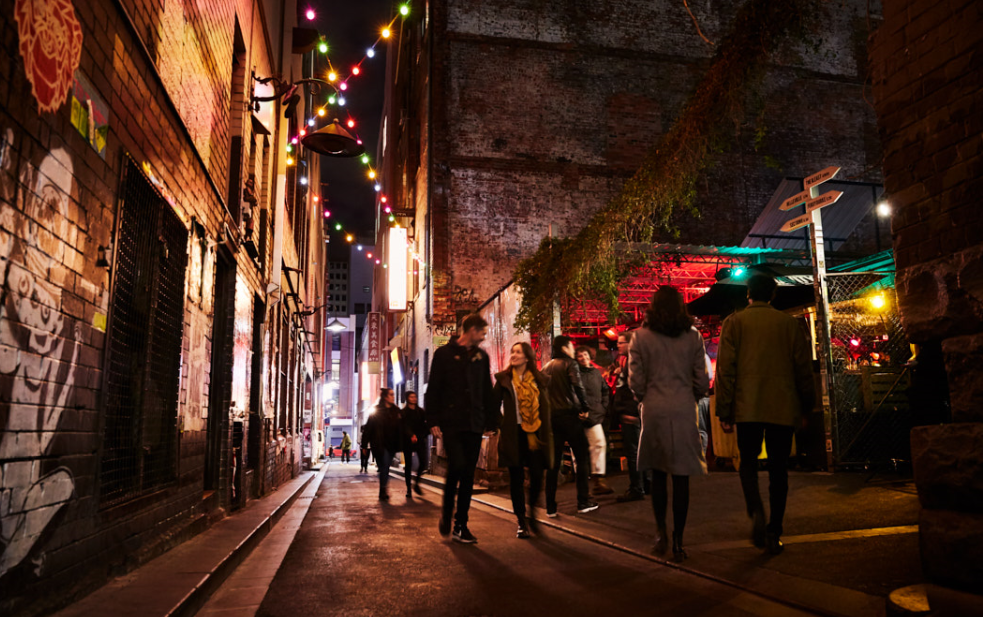 There are many sides to Melbourne. It's serious yet playful, quiet yet dramatic, sport-obsessed yet in love with the creative industries.
Melbourne is a city that is constantly evolving, improving and changing, every day and all year round. The city innovates, is hungry for new ideas and delivers unexpected experiences from its inspired laneways, bars, art spaces, restaurants and boutiques.
Melbourne is an experiential city, a place where people both see and do things. You just must be curious enough to venture off the beaten path.
In Melbourne, you can explore a laneway, enjoy a full-flavoured coffee or dance the night away at venues open well into the night. It's all happening in the world's most liveable city and you're invited.
Creativity is woven into the cultural fabric of Melbourne and expressed in a multitude of forms. Visit Australia's oldest and largest gallery, the National Gallery of Victoria, to admire world class collections, or duck into one of hundreds of laneway exhibitions and art studios. Elegant and stately theatres line the city's tree-lined boulevards in Melbourne's East End Theatre District, where you will find six historic theatres all within easy walking distance of each other. Outside of theatres, galleries and studios, discover a progressive street art scene, which throws pops of colour, culture and inspiration down city laneways and throughout inner suburban neighbourhoods.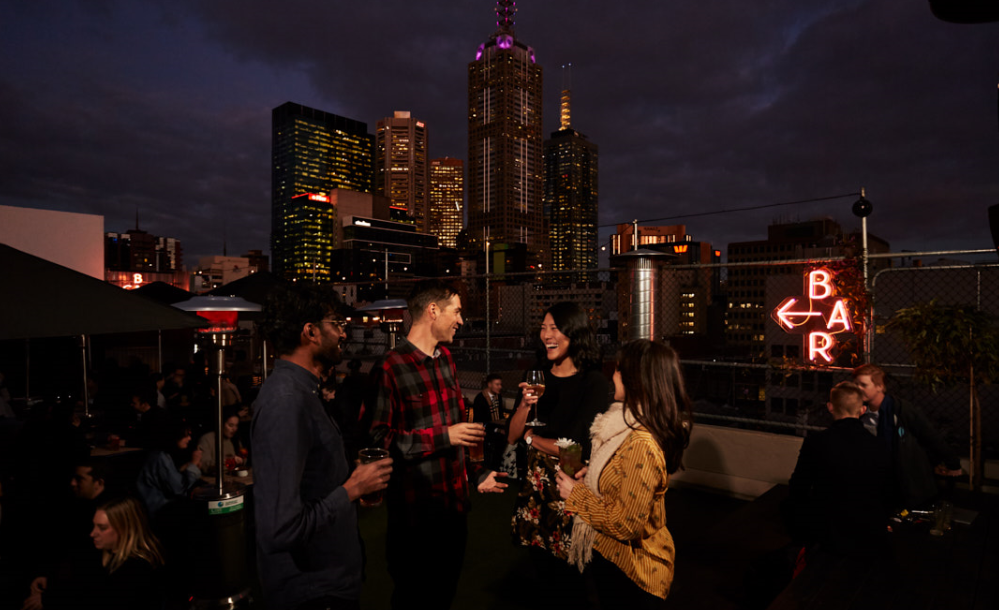 Melbourne is a culinary capital, boasting award-winning restaurants, the very best bars and a café scene that celebrate coffee like nowhere else. There's something to suit every palate, at every hour of the day, so feast away.
Shopping in Melbourne always comes with added extras, with laneway discoveries and cafe culture as much a part of the experience as the loot from local designers and the best of international brands. Ever-evolving shopping precincts ensure a new experience every time you venture out in Melbourne. A myriad of laneways and arcades harbour untold gems, while department stores and the city's thoroughfares boast everything from high fashion to fine art, jewellery to accessories.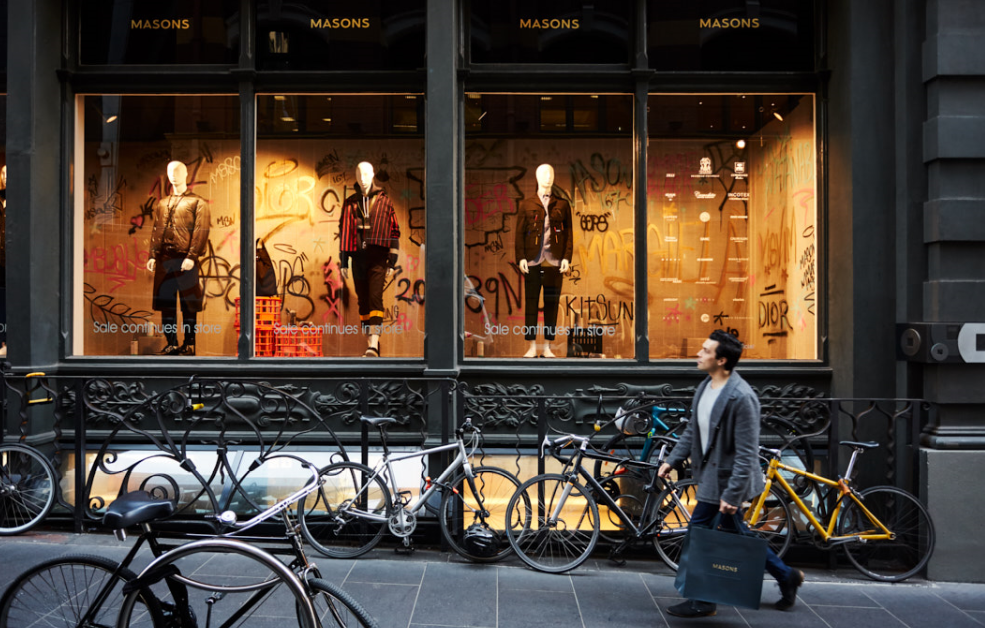 You don't have to journey far from Melbourne to experience breathtaking scenery, amazing coastal walks and pristine waters, spa experiences or a wander through wine regions among the best in the world. Drive one of the many scenic routes, pull on your walking boots and follow tracks and trails, or wander shops and produce makers.
A whole world of events awaits you in Melbourne. Whatever the season, the city is buzzing with theatre, exhibitions, concerts, festivals and sporting events. Be sure to join the celebration when you're in town.
Go beyond the city to explore the neighbourhoods of Melbourne.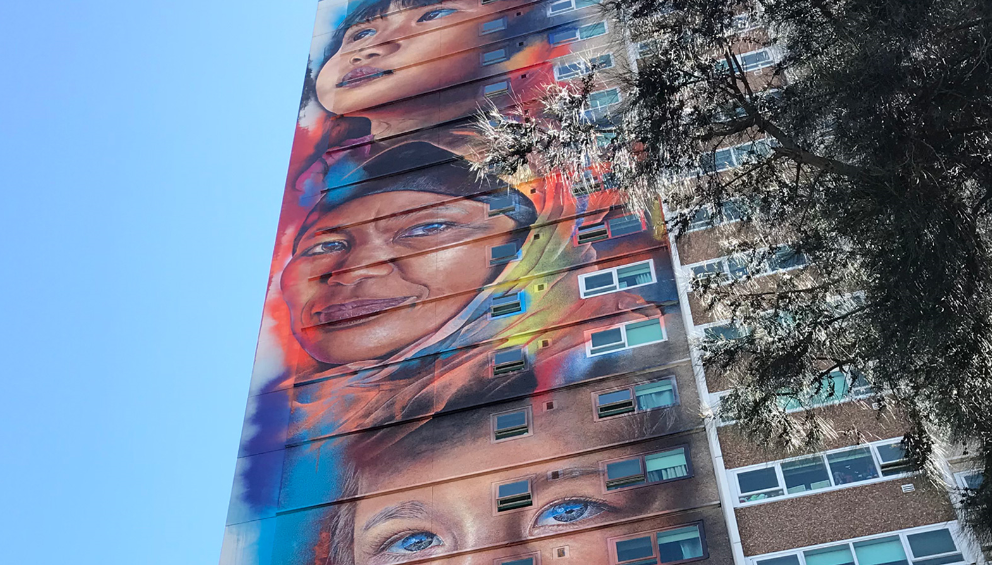 Discover the distinctive flavours, sights and passions of Melbourne's favourite neighbourhoods.
Spend time in the city centre and you'll discover pockets of busy, chilled, bohemian, architectural and accidentally cool spaces to explore.
Find art galleries, bars and restaurants – upstairs and down laneways. Stumble upon indie fashion boutiques, artisan workshops, and street artists at work. Wander waterside paths for raspberry ripple sunsets and climb to a rooftop bar for cocktails with a twinkling night sky view.
Just a tram ride away, Melbourne's city fringe neighbourhoods express themselves differently.
Take your fixie for a spin in the creative northern suburbs. Welcome to the new worlds of Collingwood, Fitzroy, Brunswick and Northcote. Rock on at pubs with live music in Richmond.
South of the river, you can hop shop-to-shop in South Yarra, Prahran and Windsor before heading to the market in South Melbourne or setting up your beach towel in bayside St Kilda and Port Melbourne.
A neighbour of Melbourne Park and the Australian Open, you won't go hungry in Richmond. Whether it's from packing in the pies at the footy, brunching in a cosy cafe, to fine dining in a hatted restaurant, Vietnamese treats or pizza slices after a gig.
Prepare to play in St Kilda, where you can kick up your heels by the seashore. Experience live music in open spaces or heritage venues or book in to iconic restaurants Donovans, Stokehouse and Café di Stasio.
Windsor impresses with its cheerful mix of designer boutiques, gastro pubs and brekky hotspots, Op Shops, retro stores and some of the best Asian food in the inner south. 
Peel back the inner-city onion that is Collingwood and discover layers of local history, infamous characters, quirky creativity and effortless charm.